One of the most common questions we hear from contractors and municipalities who are considering switching to WinCan is what will happen to years of legacy data already logged and archived in different software? With WinCan's seamless migration and conversion services, you can free inspection data that's trapped in your current software and retain its integrity for future use.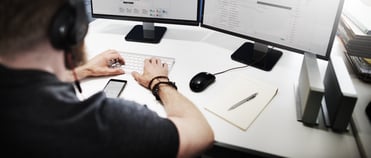 Our specialists can transfer all of your sewer inspection data into WinCan, making it easy to access and edit pre-existing data using new, innovative and flexible tools. Regardless of which inspection software generated and stores your data, the conversion process is guaranteed to securely transfer that data, as is, from your old platform into WinCan VX.
Why Migrate Your Data into WinCan?
Seeing the full history of a pipe section gives wastewater teams the ability to make more educated decisions about when to inspect or repair. These teams also rely on legacy data to build effective work orders, coordinate with rehab teams and determine the history of sewer infrastructure in a given area. By migrating pre-existing inspections when you switch platforms, you not only have the ability to make more informed decisions, you also stay in compliance with federal regulations, such as those pertaining to document retention. You'll have ongoing proof of the work you've been doing and the standards you are meeting for each asset in your collection system.
Additionally, WinCan Web offers secure, cloud-based storage so you never have to worry about legacy data taking up valuable space on your local servers. After your inspection data has been moved into WinCan Web, you can view it from anywhere, with remote, browser-based access.
How Does it Work?
The first step in the conversion process is extraction. When our migration team digs into your data, they are looking for section information, observations, inspection media and the full catalog of codes your team uses on the job. Every software's database is unique, and every team's data presents different challenges. But once each piece has been extracted, it's on to translation.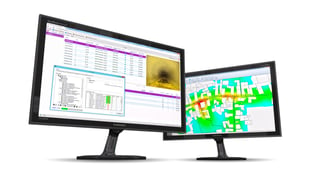 During translation, our team uses specialized mapping tools that parse extracted data into the appropriate WinCan fields. This is a detail-oriented task that makes up the bulk of the conversion process, and our team approaches each job differently based on the source database.

Finally, when the information is extracted and translated, it's ready to be imported into WinCan where you can evaluate, recode or archive it for future use. At this point, WinCan's flexible and innovative tools are at your disposal, and your data is both complete and secure.
Achieve Data Freedom
When inspection data is "trapped" in proprietary software, migrating it to an open platform is a labor-intensive process—but well worth the effort. Whether you've been using outdated inspection software or one that's new to the market, WinCan can guarantee transfer of your data. Don't leave old information behind when it could provide your team with valuable insight into your system's history, improve rehab and maintenance decision-making, and ensure standards compliance.

Request a demo to learn more about how you can leverage your legacy data with WinCan VX: