Condition assessment standards help sewer teams find a common, shared language to determine the health of sewer infrastructure. These standards, and the coding schemes associated with them, can differ from one region to the next. However, they all share the same goal of translating the results of sewer inspections into easily understood data to ensure operation and maintenance decisions are well-informed.
With the continuous evolution of sewer inspection technology, condition assessments are changing, resulting in versioning that accounts for new inspection methods. And while most operators and engineers are unlikely to utilize more than one, there are many inspection standards around the world. Some may be used only at a specific system or city, while others are used across state and country lines. And each was designed by wastewater authorities to ensure consistent identification of potential infrastructure failure before it becomes a problem.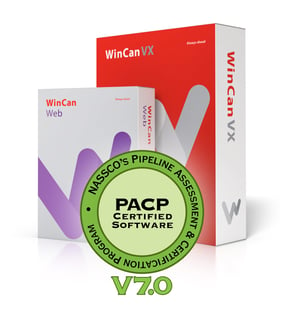 NASSCO: North America
The National Association of Sewer Service Companies, commonly referred to as NASSCO, is the wastewater authority most North American utilities rely on to set the standard for sewer condition assessment. NASSCO members are innovative sewer companies, who offer camera equipment, services, software, and methods to access buried infrastructure. NASSCO has been able to refine the condition assessment standards that teams use to evaluate the condition of underground assets.
NASSCO's Pipeline Assessment Certification Program (PACP) allows sewer workers to use a common language to classify conditions and record levels of severity. Results can then be used to make decisions that affect maintenance or rehabilitation of compromised sections. With PACP as a prerequisite, laterals and manholes may also be assessed using NASSCO's Lateral Assessment Certification Program (LACP) and Manhole Assessment Certification Program (MACP).
ISYBAU: Germany
The ISYBAU data exchange format has become the standard coding language in the German-language wastewater sector and the federal states of Germany. This coding scheme is influenced predominantly by a broader assessment standard used in the European Union, EN 13508-2. However, ISYBAU also offers an extended markup language (XML) that is designed to help create flexibility in the coding process and allows operators to adapt to altered data structures, providing even more synchronicity with the European standard.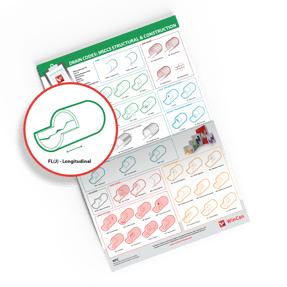 MSCC 5: United Kingdom
The Manual of Sewer Condition Classification (MSCC) is the national standard defect coding system created by the Water Research Centre (WRc) and used throughout the UK. It is essential to managing more than 500,000 km of public sewers and lateral drains, as well as protecting underground infrastructure investments.
Each iteration of the MSCC aims to improve upon the last, accounting for new technologies and updated assessment methods. MSCC 5 is the latest version from WRc, offering important modifications to codes relating to drains, sewers, manholes and inspection chambers. It also includes new lining observation codes, in accordance with European standards.
EN13508-2: European Union
Introduced in 2006, EN13508-2 is the second and latest iteration of the assessment standard for drains and sewer systems in the European Union. It is applicable primarily to gravity systems across the European continent, from the point where the sewage leaves a building, roof or road gully, to the point where it is discharged. The most unique quality of the EN13508-2 standard is the file format requirements, which include Benelux RibX, BEFDSS and SUFRIB, used in select regions like Belgium and the Netherlands.
WSA05: Australia
The Australian water authority, Water Services Association of Australia (WSAA), introduced WSA05 specifically for asset condition assessment of infrastructure such as sewers, sanitary and stormwater drains, including maintenance structures like manholes. This coding scheme has been adopted by utilities across Australia and focuses on improving efficiency of inspection practices and adjusting scoring and grading systems to better reflect severity of asset condition. The latest version of the WSA standards also addresses the use of 3D scanners, laser profilers and sonar equipment in conditional assessment.
NZWWA: New Zealand
The New Zealand Water and Wastes Association (NZWWA) was created in 1992 with the joining of New Zealand's key sewer organizations, including the oldest sewer authority in the country, New Zealand Sewage & Industrial Waste Association (NZSIWA).
While NZWWA condition assessment was originally inspired by the Federation of Sewage and Industrial Wastes Associations (FSIWA) based in California, Water New Zealand is responsible for NZWWA certification via manuals like the New Zealand Gravity Pipe Inspection Manual.

The Bottom Line
Although these are some of the most commonly used, there are many sewer condition assessment standards around that world that are not listed here. All of them are designed and regularly updated to reflect the current regional needs for streamlined inspection data, and all are working to remain attuned to emerging technology and local environmental factors. However the sewer industry may evolve, wastewater authorities continue to seek new, effective solutions for inspection standardization across the globe.
WinCan Office VX allows users to pick from any of these condition assessment standards to satisfy the needs of any water authority around the world. Learn what WinCan can do to help you standardize your inspection data with a free software demo: