It can be easy to grow complacent in the wastewater industry. Many pipes in North America are decades or even centuries old, after all. But operators and contractors who pay attention to changing technology and new regulations are better prepared to maximize efficiency and improve their systems for the future.
There are a number of shifts and trends to keep an eye on in 2020.
New Funding Designations for Aging Infrastructure
According to the EPA's budget for 2020, the agency will be placing greater emphasis on modernizing America's existing facilities and water infrastructure, a widespread concern across the country.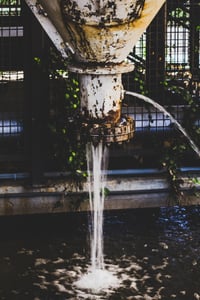 U.S. utilities have been losing more and more water through leaks each year, with an average of 15% lost annually, according to a report from Bluefield Research in WaterWorld Magazine. Because of this, rehabilitation of existing pipes is the fastest growing spend category for capital expenditures, forecasted to increase annually from $253 million in 2019 to $576 million by 2028.
"Precipitated by decades of underinvestment, municipal utilities are under increasing pressure to address deteriorating linear assets at a faster pace," the WaterWorld article states.
"The FY 2020 Budget includes $1.98 billion for the State Revolving Funds (SRF), $83 million to begin implementation of the new America's Water Infrastructure Act of 2018 (AWIA) legislation, and $25 million for the Water Infrastructure Finance and Innovation Act (WIFIA) program," according to the EPA's budget.
Of this, the SRF funding will directly support infrastructure repair and replacement, allowing "states, municipalities and private entities to continue to finance high-priority infrastructure investments that protect human health," the Agency states. "These resources additionally help to bring national, state and local water systems into compliance with environmental rules and regulations."
Increase in Regulations
State-level legislation and regulation efforts in the water and wastewater industry have continued to increase year after year, CEO and Co-Founder of 120WaterAudit Megan Glover told Bob Crossen in an article for Water & Wastes Digest.
"We tracked 30 new states' legislative bills just around lead sampling in schools and LCR [Lead and Copper Rule] across the U.S. and that doesn't even count additional PFAS bills," Glover said. Her team found an increase of over 100% in the bills that were proposed last year.
While state-level actions seem to be far exceeding federal programs, changes are also being made at the national level.
Major Strides in PFAS Restrictions and Research
The EPA recently announced a new validated method for testing per- and polyfluoroalkyl substances (PFAS) in drinking water. This new testing method focuses on "short chain" PFAS, and is a step in developing more accurate testing for PFAS in drinking water.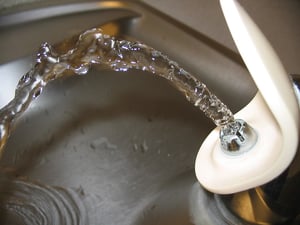 PFAS are a group of manmade chemicals that include PFOA, PFOS, GenX and many others, which can cause reproductive and developmental, liver and kidney, and immunological effects in laboratory animals. PFAS have been commonly used in the U.S. since the 1940s in industrial processes, such as production facilities or industries, and consumer products, such as food packaging and commercial household products.
This new method will support the Agency's PFAS Action Plan, which was released early in 2019 and outlines concrete steps the agency is taking to address PFAS and to protect public health. There's no doubt that PFAS will play a key role in funding, research and regulatory changes throughout this year and beyond.
Smarter Systems
Technology has become "smarter" in recent years, a trend only projected to continue. In the wastewater industry, smart technology tells us more about our systems than ever before and can support simple assessment tasks so industry professionals can focus on more specialized work. Artificial Intelligence (AI) will likely make its way into more conversations this year.
In the wastewater industry, AI is beginning to break ground in the area of automated defect coding. While accuracy is still improving, such machine-learning efforts will likely progress quickly.
Comprehensive Asset Management Applications
Information gathered from inspections is increasingly used by hydraulic/hydrologic modeling software to identify bottlenecks during severe weather events, and to prioritize repairs based on a broader selection of criteria.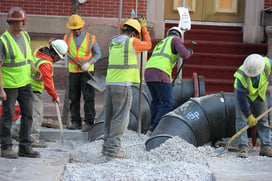 These asset management applications help a range of industries designate resources more efficiently, meeting user needs while budgeting more effectively, and, in the wastewater industry, prepare systems for potential challenges and crises.
"Asset management provides utility managers and decision-makers with critical information on capital assets and timing of investments," according to the EPA. "Some key steps for asset management are making an inventory of critical assets, evaluating their condition and performance, and developing plans to maintain, repair, and replace assets and to fund these activities."
Asset monitoring is constantly evolving with new technological advancements to optimize capabilities, including real-time data and analytics to help mitigate issues faster and mobile computing for viewing and managing data from anywhere.
These applications are expected to be used in more industries in more ways this year.
WinCan Web is the always up-to-date cloud-based sewer inspection management platform that helps your team stay ahead of the curve. Schedule a demo today and set yourself up for a successful year.