An upgraded version of WinCan's CleverScan software module (1.7) includes several new and updated features to improve user experience.
Manhole Snapping - Option to "snap" to manhole parts
When illustrating parts of a manhole in the CleverScan module (cover, adjusting layer, chimney, cone/taper, chamber, etc.) users now have the option to "snap." With snapping on, a new manhole part can be started exactly where the previous one ended. This new feature will allow for more precise illustrations and thus more precise analysis of the manhole overall.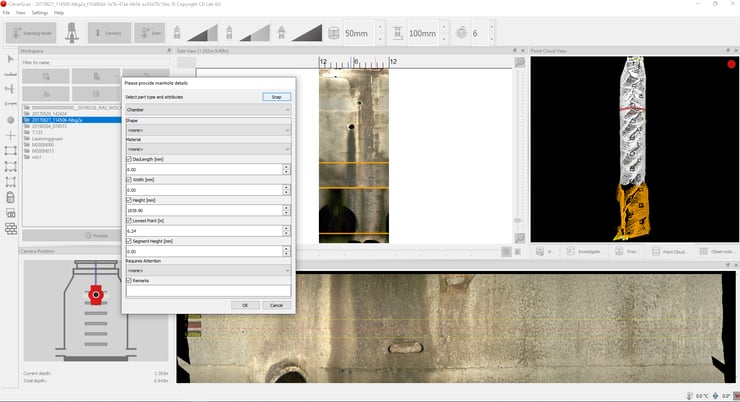 Manhole Selection - Option to highlight selected manhole part on point cloud
Users who illustrate a manhole part using 2D sketch will now automatically see it highlighted in orange on the point cloud. This new feature addresses challenges identifying where one manhole part ends and another one starts within the side scan. Using the point cloud, there is improved visibility of geometric shapes, which makes it easier for users to differentiate manhole parts.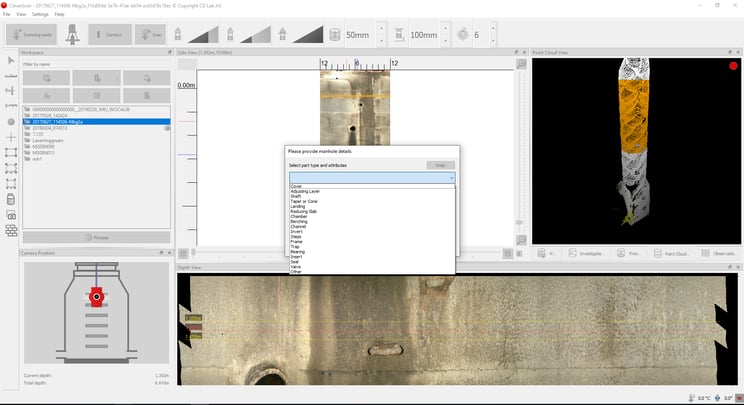 Manhole Indicators - Red lines indicating current position on rulers
To improve efficiency and productivity, version 1.7 now displays a small red line indicating the scanning head's current position while in drawing mode. Previously, the line disappeared as users started to add observations on the side scan. Now, operators can employ even greater precision, ensuring the best possible measurements and analysis.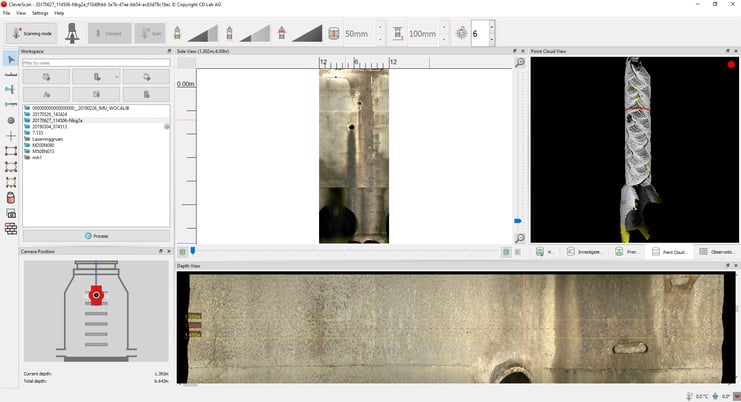 New Bulk Import Option
With the latest version of WinCan VX (8.3), there is a new bulk import feature which allows users to import multiple scans at once, rather than each individually. This new feature offers the user considerable time-savings, meaning they can focus on the task at hand without slowing down their inspection workflow.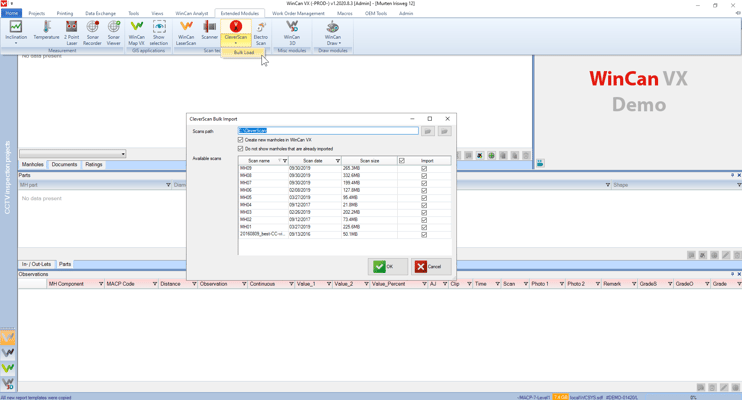 Request a free demo of WinCan's CleverScan Module today: