We are excited to welcome our new regional sales manager, Roger Roesselet, to the WinCan family. Roger brings a wealth of experience to our team and will be responsible for sales in the DACH region, as well as business development worldwide.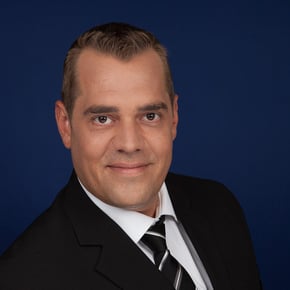 Not only will he be working hand-in-hand with European sales partners and customers, but he'll be also supporting internal growth projects that will help get innovative new products and services into the hands of WinCan users around the globe.
Roger has big goals for his first year, ranging from product development and marketing to multimedia projects and events. While his ambition has impressed WinCan leadership, his dedication to growth, passion for building relationships and ability to envision and work toward the broader scope of WinCan's mission will make him an invaluable addition to our team.
We look forward to seeing all that he accomplishes at WinCan, and we're confident our German, Austrian and Swiss partners and customers are in good hands. Roger is here to help you get the most out of WinCan, so join us in giving him a warm welcome!
WinCan heisst Roger Roesselet herzlich willkommen
Wir freuen uns, unseren neuen regionalen Vertriebsleiter, Roger Roesselet, in der WinCan-Familie begrüßen zu dürfen. Roger bringt einen reichen Erfahrungsschatz in unser Team ein und wird für den Vertrieb in der DACH-Region sowie für die Geschäftsentwicklung weltweit verantwortlich sein. Er wird nicht nur Hand in Hand mit europäischen Vertriebspartnern und Kunden arbeiten, sondern auch interne Wachstumsprojekte unterstützen, die dazu beitragen, innovative neue Produkte und Dienstleistungen in die Hände von WinCan-Anwendern rund um den Globus zu bringen.
Roger hat sich für sein erstes Jahr große Ziele gesetzt, die von der Digitalisierung unserer Vertriebswege bis hin zu Multimedia-Projekten und Veranstaltungen reichen. Mit seinem Engagement für Wachstum und mit seiner Leidenschaft für den Aufbau von Beziehungen, wird er zu einer unschätzbaren Ergänzung unseres Teams.
Wir freuen uns auf alles, was er bei WinCan erreichen wird, und wir sind sicher, dass unsere deutschen, österreichischen und Schweizer Partner und Kunden in guten Händen sind. Roger ist hier, um Sie dabei zu unterstützen, das Beste aus WinCan herauszuholen, also heißen Sie ihn mit uns herzlich willkommen!