In the wastewater industry, things are always changing. Populations shift, new environmental regulations pass, and daily use takes its toll. System operators and contractors need technology that can scale to meet their changing needs — including asset management and inspection software.
One main reason is to ensure consistency in data. Being able to continue to use and analyze your existing data as your operation or company develops is crucial to making smart decisions based on a system's history.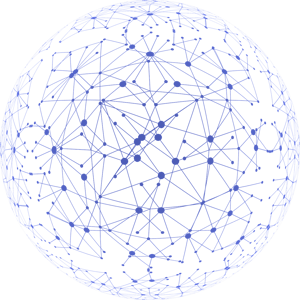 Hardware Neutrality
To ensure consistency, it helps to have software that can be used with any inspection hardware. Using hardware-neutral software means that even if your utility or business purchases new inspection equipment as it grows and takes on new projects, you won't need to replace your software or risk losing any data. Standardization of video formats and sewer defect codes can help ensure that little stands in the way of any sewer inspection software interfacing with any sewer inspection equipment. Having the freedom to choose software and hardware independently will help you evolve with the industry and with new advances in technology.
On the Cloud
Cloud-based software solutions can also help ensure scalability. Many users save on costs by using the cloud because it allows them to only pay for the storage they need at any given time. If their needs change, they can easily scale their data capacity up or down to accommodate that shift. This gives utilities and contractors more freedom and opportunity for growth, without having to sacrifice time or money.
Upgrade Options
Your sewer inspection software should offer more in terms of scalability than just storage space and hardware compatibility, though. Ideally, the software should offer a range of services or features which can help meet your utility or business's needs.
For example, a small inspection contractor with a limited budget may not initially utilize advanced mapping features or HD video. But as it grows and completes more extensive jobs for larger customers, having the option to add on these features can improve both the team's efficiency and the overall deliverable to the customer. These additional modules and features can help the contractor from hitting a cap in delivery, instead presenting an opportunity to progress forward, offering more information in different ways to customers.
Time & Cost Savings
Scalable software can also help save an operation both time and money long-term taking away the need for employees to be re-trained on new software or spend additional time installing and adopting a new system.
Whether your wastewater company or department is big or small, growing rapidly or scaling down operations, choosing a software that allows for change — without costing extra — and ensures consistency in data is the first step in setting your organization up for success long-term.
Learn more about how scalable, cloud-based asset management software has helped sewer professionals be more successful during the inspection and decision-making process with greater access and reliability with WinCan's free white paper, Sewer Asset Data Moves to the Cloud.