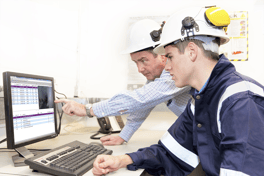 Software has an end of life, it is just not as apparent as in the case of hardware. It doesn't just simply stop powering on. Usually operators are the first to notice that software isn't performing the way it was built. It slows down, crashes and requires duplication of effort instead offering seamless integration. But upgrading isn't always that easy; publicly-operated agencies have to navigate through lengthy approval processes and bureaucratic red tape to help administrators see the value in upgrading their software.
The problems of your current sewer asset management software don't have to be your crew's reality. Look into a system that better fits your needs and pitch the idea of upgrading your system. With the right persuasive techniques, you can be well on your way to using a system that brings your inspection program into the 21st century.
Understanding Differing Viewpoints
One of the first rules of convincing others to see your point-of-view is to first understand their priorities and anticipate the reasons they might reject your request. Non-technical administrators have to ensure that your division has the money and resources to do its job. They usually aren't on the front line doing the day-to-day work. When all they see is a satisfactory, finished product, they may think "Why fix something that isn't broken?" When you're bringing new software to the table, you need to provide a compelling reason for them to change.
To get the ball rolling you'll have to show where your current system is failing your process. Make sure you'll be able to clearly point out where and how your system is breaking. Were you unable to show city council a quick snapshot of current rehab needs, resulting in lost funding? Does retaining your key employees stress you out because you know that training a new crew member on your outdated system would take weeks on end? Have you missed important deadlines because the sewer data your current system is spitting out is just not enough?
Highlight the Benefits
Once you've made it clear that your current system isn't cutting it, explain how you'll benefit from upgrading your sewer asset management technology. Highlight both the tangible and intangible benefits of the new solution.
Tangible benefits

are things like budget savings, saving time on processes and cost savings. So for example, if you use Lucity to build work orders and structure other capital management projects, and have a separate, non-integrated sewer asset management system, you might be duplicating the work that your team is doing. The discussion with higher-ups might go as this: "I want to upgrade to WinCan sewer asset management system because it runs seamlessly with Lucity

. Since we don't currently have this integration we're losing $xx in productivity." Count how many hours are spent reentering data to quantify benefits.

Intangible benefits are benefits that are more difficult to show, such as employee experience and retention. Examples of this could be operators disgruntled from having to deal with a lethargic and error-prone system, or former employees stating during exit interviews that the lack of technological advancements is making them switch employers so that they are more satisfied with their jobs.
Working Through Change and Service Disruption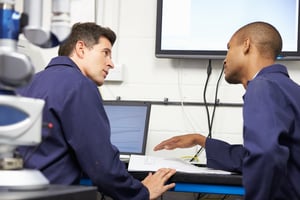 There is a financial cost that comes with upgrading new software or equipment, but keep in mind there are other hurdles. Training and change management can also be the reason administrators avoid upgrading systems. They are probably thinking about the downtime your crew will experience while getting set up on the new system. Show that you've thought through how this change will impact your crew and that you have a plan to minimize service disruptions while learning and implementing a new process. Start your discussion with training, and explain how you have buy-in from your crew, minimizing change resistance. For example, WinCan offers on-site and online training programs to help get your team ready to reap the benefits of new software as soon as possible. Show that you've considered the upgrade process thoroughly and have a plan in place to limit any downtime that occurs during the upgrade.
Keep it Clear
Now that you have talking points ready and a plan to convince administrators of the benefits of a new system, make sure you are able to catch their attention. Your request should accomplish three things:
Be compelling.

To catch their attention, start with a compelling reason

why

they need to act. For example, start with the challenges you face because of your current "dated" system and then outline the tangible and intangible benefits of investing in the new system.

Minimize the fluff. Don't force administrators to sift through unnecessary information. For example, don't get into the nitty gritty of PACP codes; instead cut to the core of what you're trying to say and keep it simple.
Paint a picture. Instead of relying purely on data and numbers, paint a picture for your administrators. Tell a story about the challenges you face, and how this particular upgrade will help solve your problems.
You'd like your current sewer inspection workflow to be able to help accurately choose the right PACP defect code and to be able to visualize your whole system on a map. You're tired of having to manually crunch numbers to make proactive decisions about rehab planning, and want to have a bird's-eye view of your whole system and its criticality score at any given time. You know about the power of having an up-to-date sewer asset management system, and you're ready to bring your inspection team into the 21st century with sewer asset management software that can do it all. Now you have the tools to start the discussions with administrators in your utility.
Not sure what you're missing out on? Want to learn more about the latest features in today's sewer asset management software? Request a demo with WinCan's team and we'll help build your argument for an upgraded system.