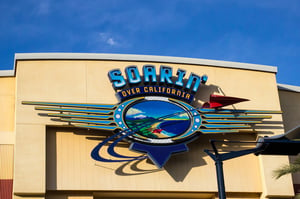 It may be hard to imagine how augmented and virtual reality (AR/VR) reach beyond video games and high tech. Yet these technologies, known together as mixed reality (MR), are more accessible than one might think. Mainstream audiences got to experience them every day at Disneyland for fifteen years on Soarin' Over California. The ride, which debuted in 2001, immersed guests in an MR aerial adventure. In addition to video and audio, flourishes of AR brought the experience to life: Small fans cast a gentle breeze across riders, and an orange-scented mist wafted through the air as they passed over video orange fields. And while the simulated experience didn't quite capture the real life one, when families stepped off the ride, many felt as if they had truly flown across the state.
So how does a well-executed amusement park ride relate to the water and wastewater industry? These same immersive experiences can be used to create educational opportunities that go beyond textbook training and even some hands-on experience. In a Water Talk podcast discussion focused on reality tech, water industry expert Thomas Butler explains how "you can do things… that you could never do in real, live application. You're experiencing it so you really do learn." With MR, utilities staff and operators can simulate a water main breaking, over-pressurizing a valve, and other collection system events ranging from mildly problematic to chaotic without actually putting their system at risk.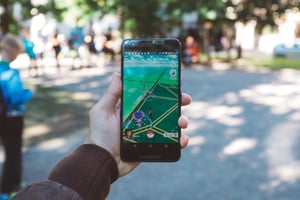 Virtual reality is a sensory-immersive system that requires goggles and a headset, encasing the user in a new world and allowing them to interact with it through sounds and video. Augmented reality, as the name suggests, adds to how a person experiences reality by layering on fabricated elements. Unlike VR, AR still allows people to interact with the world around them. For example, in Niantic's Pokémon Go app, players are able to open the app and see the physical features of their environment on their phone screen, but Pokémon appear too, augmenting the experience.
These reality technologies can also be applied in the field. Just as gamers track down Pokémon in their backyards, streets and neighborhoods, utility fieldworkers can locate underground assets with an MR system. In June 2017, Toms River Municipal Utilities Authority (TRMUA) invested in MR holographic headsets to overlay a digital copy of their underground assets onto their physical location. Environmental Systems Research Institute's Bill Meehan, who heads the worldwide utility industry solutions practice, covered the story.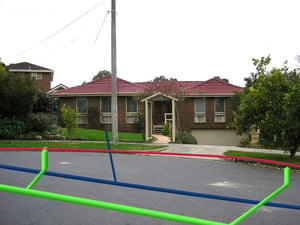 In Meehan's article he explains how "this technological leap brings utilities and other companies with underground assets closer to realizing an age-old wish: to see through dirt. The mixed reality solution is helping field technicians in Toms River close service tickets more quickly and avoid costly repairs." The HoloLens creates a wireless and hands-free experience for workers and connects those in the field with remote colleagues, such as engineers, who are able to see exactly what the fieldworkers see. Additionally, the precision of asset location prevents costly errors due to inaccurate above ground markings made when underground assets aren't visible. Increasing productivity, decreasing inefficiencies and managing assets all enable utilities to provide quality service to customers.
While the effects of TRMUA's technology adoption are still being calculated and quantified, Len Bundra, the IT/GIS director for the Toms River agency, has high expectations. He explained his sentiment in a single statement: "I'm looking at this like it's 1979 and I'm holding the first Walkman." Trends come and go, but reality technology is here to stay. As the technology continues to improve and its applications continue to expand, AR, VR and MR solutions will be put to the test.
To see a demo of the MR experience, check out ESRI's video with TRMUA:
Image courtesy of HarshLight via CC BY 2.0

Image courtesy of Paintimpact via CC BY 2.0

Image courtesy of Flickr via

CC BY-SA 2.0