There's a lot for public works departments to consider when preparing for the transition into fall's cooler temperatures, including their effect on day-to-day sewer collection system operations. The new season brings obvious challenges for wastewater systems — like fall foliage and increased rainfall — but it can also impact a department's ability to inspect efficiently.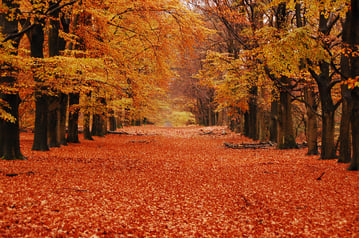 In regions with extreme cold temperatures, sewer inspection can be halted for months. Because of this disruption, taking steps to prepare for the anticipated transition is crucial to ensuring productivity doesn't stop as well.
As summer nears an end, assess your maintenance program's status. Specifically, determine whether enough sewer inspection data has been collected during the summer before it becomes more difficult, or even impossible, in the rain or snow. If you're behind schedule, prioritize inspection based on the criticality of lines — those where failure is most likely, or would inflict the greatest hardship, should be addressed first.
While many programs continue inspection through the winter, productivity is almost guaranteed to slow. Cooler temperatures bring new operational challenges, including the risk of frozen lines on jetting trucks and inspection truck wash-down systems; fogged pipes as cold air meets warm sewer lines; and less operator dexterity with insulated gloves and other gear.
Snow and ice also raise additional safety concerns, with slick roads complicating traffic control and limited visibility necessitating a wider range of precautions.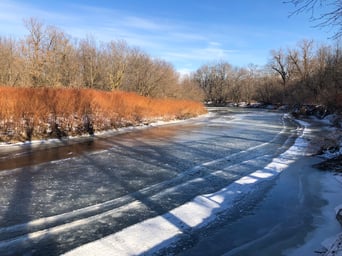 The season change can also impact the focus of a public works department, as personnel may be reassigned and budget constraints grow as the year comes to a close. Many sewer maintenance programs consist of crew members who also serve other roles in a city's public works department. Moving into fall, city maintenance needs change and other responsibilities like leaf collection and storm drain clearing may take precedence. As winter approaches, those needs may transition into salting and plowing snow on ice-ridden roads. At smaller municipalities, this can mean fewer personnel available to complete general sewer inspections.
While inspections may slow as fall approaches, there is no shortage of tasks to complete before warmer weather returns.
Slower months make for a good opportunity to audit inspection data to make sure what's gathered is accurate and complete. This time can also be used to perform preventative and deferred maintenance on equipment.
It can be difficult to keep up with sewer inspections year-round, specifically for programs that operate in harsh temperatures, so utilizing the summer months to gather as much data as possible can save a department both time and money. Recognizing the changes your department will need to make, including repurposing of personnel and remaining budget, can help you develop a schedule and avoid falling behind on inspections and general sewer system maintenance through the winter.
Image courtesy of Mendhak via Flickr CC BY-SA 2.0