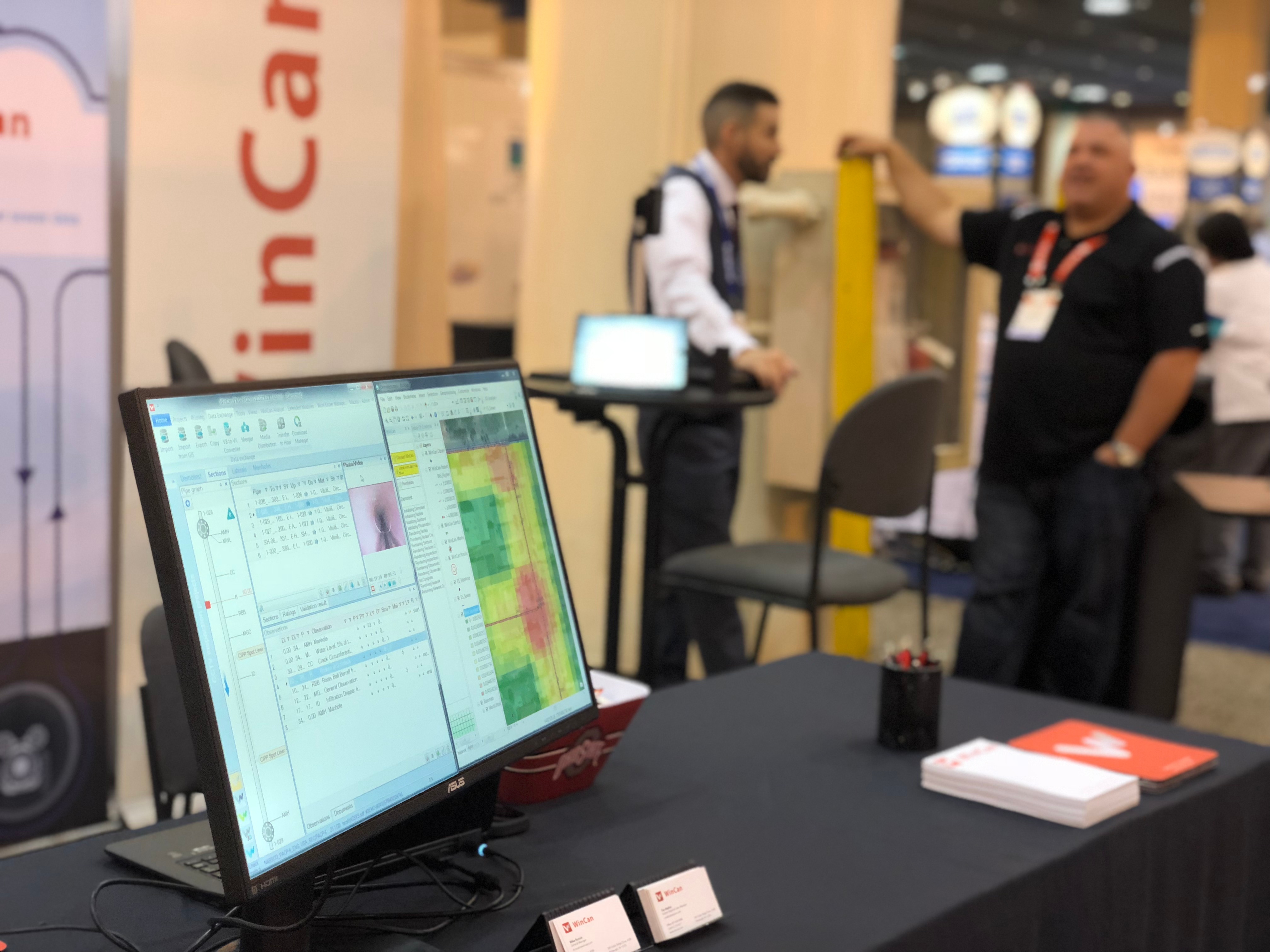 Last week the WinCan team joined thousands of contractors, municipalities and other experts in wastewater management at WEFTEC 2018 in New Orleans, LA. Visitors kept the floor team busy throughout the show, and many familiar faces stopped by the booth. Trade shows are a unique opportunity to bring software demos to people in real time, and the WinCan team can see how people are interacting with sewer asset management software.
Transitioning seamlessly between working in the office to in the field on a mobile device with WinCan Web continues to benefit water and wastewater industry professionals. Powerful sharing capabilities allow data to flow between relevant stakeholders without any fussing over licenses and version control. WinCan Web safely and securely stores your data while allowing it to be easily accessed by those who need it most.
WinCan VX provides users with a native GIS platform and the option to integrate with Esri's ArcGIS. Pull geographic data on sewer assets to formulate sewer rehabilitation programs, understand location-based defect patterns, and more with GIS. Aside from these mapping capabilities, make your work processes more efficient with tools for pre-populating existing data into inspections, creating reports and filtering through defects.
Infiltration issues can be addressed through manhole inspections, but do you have the right tools to do the job? WinCan's Manhole module connects with the CleverScan manhole scanner bringing you a suite of tools that focus on supporting a highly productive workflow. Generate MACP-compliant reports, measure defects, make annotations and more.
To see WinCan software in action, request your free virtual demo of WinCan VX:
Next up, WinCan is headed to the Water & Wastewater Equipment, Treatment & Transport (WWETT) Show in in Indianapolis, IN happening February 2019! See you there.