A strong business model requires more than a successful sales team. WinCan works actively to ensure its service group has the tools it needs to provide customers with outstanding support, whatever their needs. And that customer support doesn't end after the software is successfully deployed — it's available for as long as the license is active.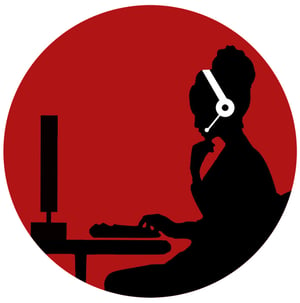 "We have taken big steps recently to invest in a customer service platform to manage WinCan's services proactively and efficiently," says WinCan's customer success manager for North America, Keith Schrott. "The addition of this software platform allows us to mine data to make better decisions and provide the best customer service to our clients."
Among the enhancements is the software's ability to automatically sort service requests and calls based on priority level, which means team members can respond to customer needs faster and in the appropriate order.
To provide a growing customer base with the best support, WinCan's North American service desk extended its hours to accommodate both west coast and east coast time zones, open weekdays from 8 a.m. ET to 5 p.m. PT. Staff are also based in regions across the U.S. for better support coverage and faster deployment.
The NASSCO-certified support team has grown year after year, and its ratings for support satisfaction and subscription renewal exceed 95%.
"The main thing we have been pushing from a service side is how we look to engage with customers so they have a good experience," says Schrott. "Beyond providing a solution, we want to ensure every customer is happy with the engagement they had with our service team."
This perspective alone helps WinCan stand out from its competitors, says Schrott.
"With the subscription model for software becoming more and more popular, the pressure to have great service is at an all time high," Schrott says. "We are frequently making changes to ensure we have the best practices in place to meet all customer needs both quickly and effectively."
Learn more about WinCan support: