When Ground Penetrating Radar Systems (GPRS) is called to a jobsite, their main focus is always how best to serve that customer. From the initial call to the final deliverable, Project Manager Andy Jurski and his team work to ensure clients are not only satisfied with the end results but prioritized throughout the course of the project.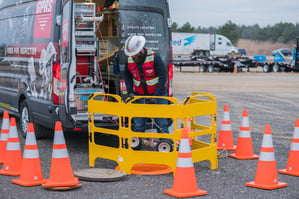 For many wastewater utilities and contractors, customers are the driving force behind operation and maintenance decisions. When property owners, businesses and government entities turn to municipal sewer departments to solve infrastructure problems like back-ups and collapses, it's essential that these customers get the insights they need fast, and in a format that allows for clear, complete analysis. This was a key factor that led Jurski and the GPRS leadership team to invest in WinCan.
Equipped for Inspection Efficiency
Jurski and his team began using WinCan two years ago, and it has lead to direct improvements in their workflow. Outfitted with WinCan and a VC500 tablet from Envirosight, the GPRS team is able to conduct Video Pipe Inspections (VPI) more quickly and efficiently than ever before.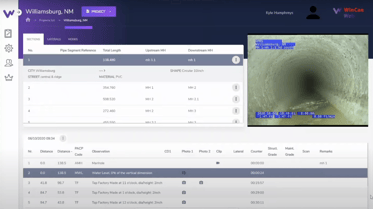 "WinCan Web has really helped workflow and back-of-house type work for me," says Jurski. "I don't have to copy and transfer all the videos before sending them to the customer. I just click 'Upload Project' and let it go." With a few clicks, Jurski and his team can toggle through different project sections to build and fire off essential deliverables to customers nationwide.
The ease of designing these custom deliverables is a major benefit in itself. However, it's the fast delivery and intuitive review process via WinCan Web that helps GPRS stand out for its customer care.
Designing Customer-Focused Deliverables
Getting the right data into the right hands is essential to for all of GPRS's client relationships. Municipal customers need accurate, accessible data that they can depend on, and according to Jurski, "once you explain what you can deliver, their wheels start turning."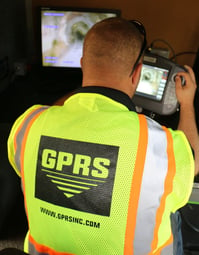 Before WinCan, he was limited by manual video transfer, overwhelmed servers and a painful review process that had customers bouncing back and forth between videos and reports. But now, Jurski says, "customers like WinCan Web because they can see the video correlated to different sections of the report." Because deliverables are securely connected to WinCan Web, customers can easily navigate reports, reviewing defect photos and jumping to the video through an embedded button in the report. Customers find this not only saves time in the review process, but alleviates the stress and complexity of processing inspection materials.
GPRS and WinCan are dedicated to creating positive customer experiences and helping communities stay safe and work smarter. See what WinCan can do to help you deliver the best results for your customers with a demo of WinCan Web.