Located at the confluence of three watersheds and surrounded by two salmon-bearing rivers, Springfield, Oregon, promotes good wastewater practices. The city has an initiative that addresses the fact that fats, oils, and grease (FOG) have no place in the sewers. This is one of many efforts the city has in place to keep its wastewater system clean and operating smoothly. With the help of WinCan VX integrated with Esri's ArcGIS Online, the city is enhancing efforts to ensure that main lines are healthy and wastewater is flowing properly.
With 225 miles of wastewater lines, varying from 6" to 60" in diameter, Springfield's wastewater inspection team needs technical solutions that encompass both maintenance and mapping. Chris Zeitner, Springfield's geographic information system (GIS) database administrator, says WinCan and Esri technologies have the integrated functionality needed to automate workflows between inspection and analysis, and to streamline the decision-support process.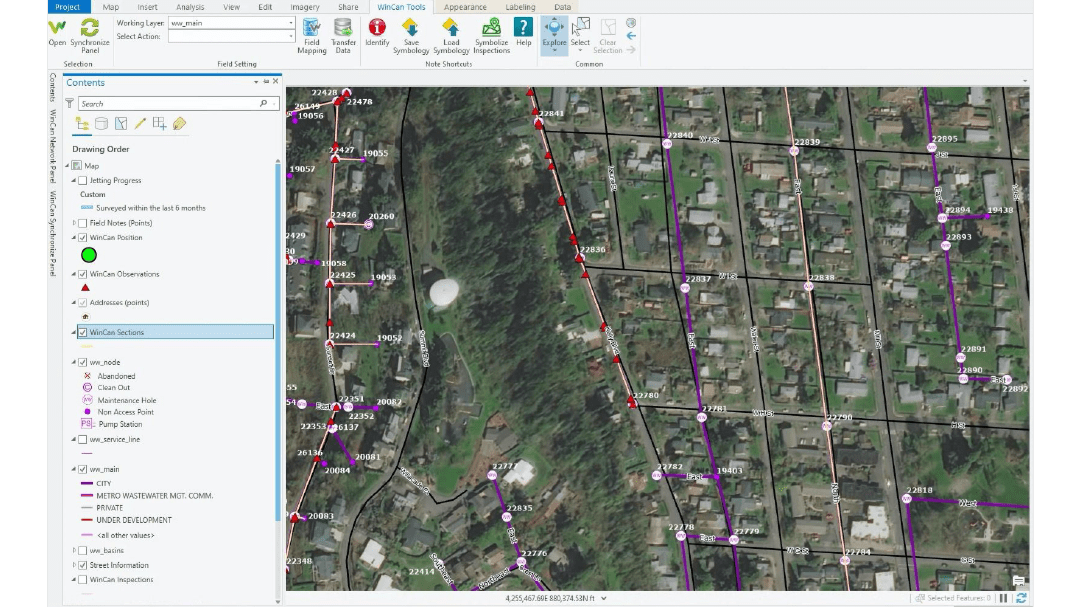 Evolving Mapping Challenges
From marked-up paper maps and overloaded hard drives to the slow, manual transfer of inspection data, Springfield has relied on a variety of data management solutions over the years. For a long time, an engineer was tasked with creating work orders and transferring them to and from WinCan. But for some inspection teams, these outdated workflows created disorganization and complicated efforts to find and clean FOG buildup before it became problematic.
"We were limited by the technology," Zeitner said, "and this resulted in asset data deficiencies and unreliable inventory information." He added that the Springfield database had suffered from complex data irregularities and experienced significant latency between data capture and data publishing. "We needed a solution that would allow real-time, in-the-field updates to our shared asset applications."
Zeitner found that the integration of WinCan VX and Esri's ArcGIS Online provided a direct and less manual data transfer method, and that it offered the analysis tools his team needed. This allowed Springfield's inspection team to create a multipronged approach to supporting the prevention of FOG accumulation, enabling a more efficient maintenance process while improving on the established database.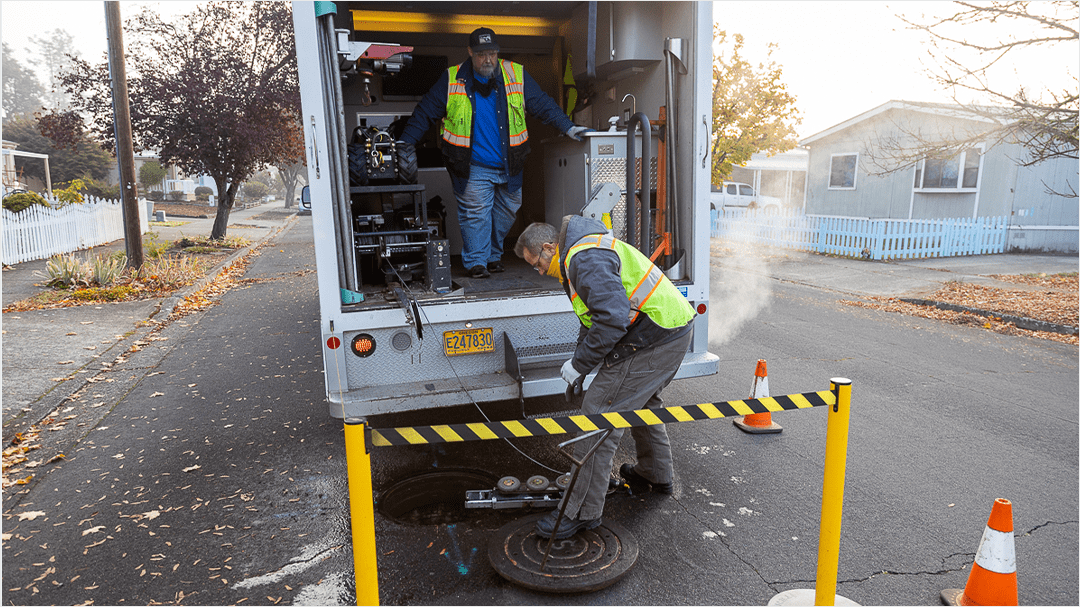 Overcoming Pipe Data Bottlenecks
Together, WinCan and Esri technology met Springfield's technical challenges with data accuracy and latency. Using the integrated tools, staff are able to view data about specific pipe sections and start making more informed decisions about which pipes need maintenance. Now, Zeitner says that operators have more autonomy in the field.
"The WinCan integration with Esri has allowed us to give staff real-time editing capabilities," he said. "So if they notice a discrepancy in pipe length or material, they can correct it immediately, and the change will be reflected throughout our system."
Creating Efficient Workflows
With updated pipe data in ArcGIS Online, Springfield has been able to modernize water flow modeling and sewer condition monitoring and has significantly improved its ability to address FOG buildup as soon as it happens.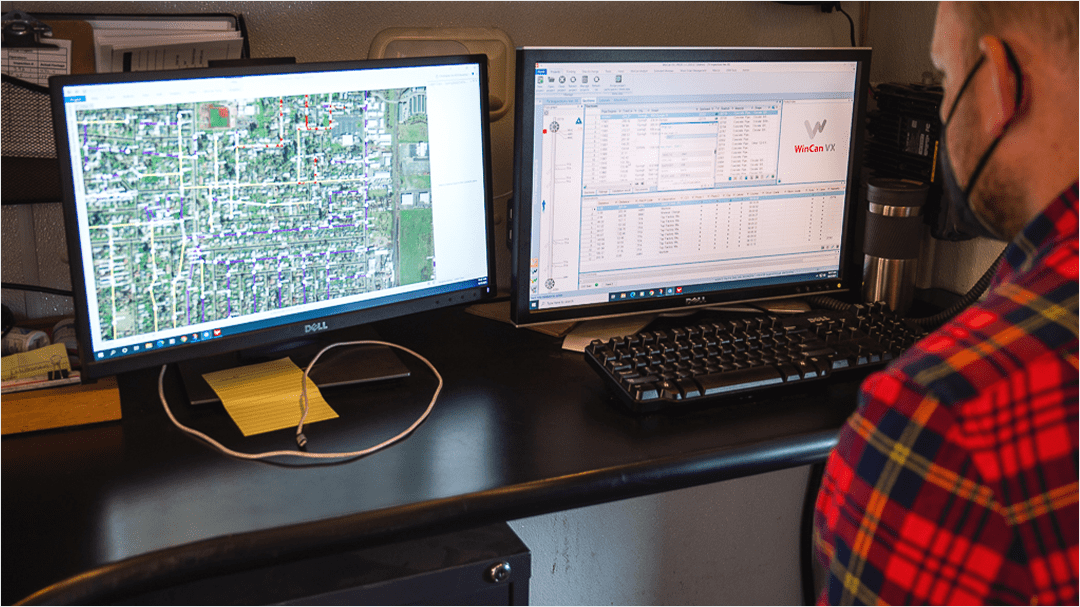 Different teams at the city have improved how they work as a result of the Esri-WinCan integration:
CCTV (Closed Circuit Television Video) crews are able to alert Vactor crews of potential FOG issues easily and seamlessly.
The inspection team is able to efficiently collect and correct pipe section data.
FOG disposal code enforcement and FOG buildup prevention, handled by two separate city divisions, now use a dashboard that allows both groups to track the progress of FOG-related activities throughout the city.
Operations uses FOG-related code violations as a benchmark for routine clearing.
Together, the integration of GIS and pipe data has helped create a smoother workflow and a more complete and accurate database of Springfield's assets. In addition, Esri continues to support Zeitner's technical program in understanding and anticipating potential risks to the health of the city's wastewater system.
Request a demo to learn more about how WinCan's integration with Esri is helping sewer teams get more out of their inspection data:
This story is published in collaboration with Esri and the city of Springfield, Or. See Esri's publication here.