Utilities don't work in a bubble. And the communities that are most effectively managing wastewater systems and other services are doing so by taking a comprehensive approach to inspection, maintenance and development.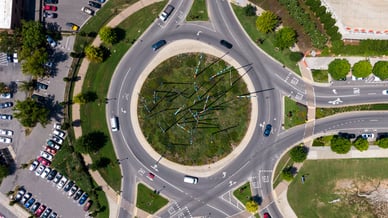 Combining resources for assessing and utilizing sewer inspection data with related services can save a utility time and money, all while allowing for more accurate insights into a system's conditions.
WinCan offers a seamless integration with a number of partnering software platforms, including Lucity API, a leading asset management solution. Lucity allows municipalities to integrate inspection data with workflows to manage and maintain wastewater systems.
How the Integration Works
Communities that have this integration use WinCan VX to manage CCTV inspection footage and the accompanying defect coding. Then, that data can simply be exported from WinCan VX into Lucity with the click of a button.
Lucity can be programmed to automatically generate work orders for repairs and maintenance and alerts for designated codes. Engineers can easily review video and linked work orders from the office. The system even makes it easy to see the number of hours spent on each inspection job, and the cost of each of those hours, to help quantify costs per month or per year.
Increased Efficiency
"Municipalities that don't have the integration are using a very manual process to move inspection details into the Lucity system," says Nick Strickling, program manager for WinCan. "Syncing the two gives you your time back to perform more inspections instead of pushing data back and forth."
The integration allows for product automation — taking out the steps otherwise done manually — and makes for an overall simpler, less demanding and more rewarding result. It also brings together different parts of the crew, from inspection professionals to engineering and repair teams, to easily identify and track rehab projects, which can lead to quicker and less-costly repairs.
"The system makes sure we're proactive in inspections and schedule projects to minimize corrective work," says Ken Knatz with the San Clemente Public Works Department, which utilizes the integration. "The city can see where dollars are actually being spent. And the queue lets us quickly estimate what annual rehab costs should be."'
To learn more about what WinCan integrations can do for you, schedule a free demo with a WinCan expert.