Within just the past year, JS Industries has grown from a small trenchless point repair company to a full-fledged wastewater contracting business offering CCTV inspections and sewer cleaning services.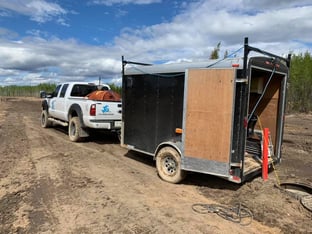 Company owner Josh Buniak decided it was time to use the technology he'd acquired over the years, and to invest in WinCan software, to start offering these additional services — a decision that launched his company into what it is today.
"It kind of all snowballed within the past year," Buniak said. "I decided to start branching out and I realized quickly there was a big demand I was missing."
Expanding Wastewater Services
For Buniak, his wife Shawna and their crew of four, every day at JS Industries now looks a little different.
"The majority of the work we're doing is sewer jetting for regular preventative maintenance," Buniak says. "But we've recently been getting a lot more work for CCTV inspections. It's a market I didn't know I was going to get into. I kind of just fell into it and there's a big need."
Acquiring New Technology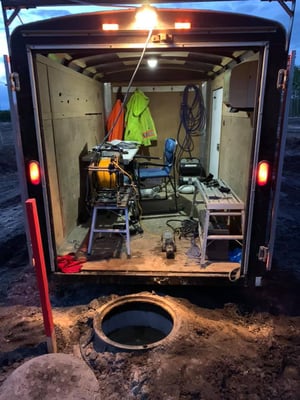 As part of the company's transition to a larger and more wide-ranging business, JS Industries purchased a sewer inspection crawler from Deep Trekker in the fall of 2019. Soon afterwards, Buniak relied on peer recommendations and purchased WinCan software to begin managing, storing and reporting the inspection data.
"At the time I didn't have any experience on the reporting side of CCTV," Buniak says. "For somebody as green as I was at the time I started, there was a learning curve. But the WinCan team got me up to speed really quickly."
Buniak relies on the software primarily for mainline inspections, and he's so far been impressed by the productivity it allows. "As I run my camera down the line, the footage runs directly into WinCan and I'm coding it right then and there in the vehicle," he says. "I'm then able to quickly deliver detailed reports to the client, which they've so far been really happy with."
In-field Productivity
Based in the small Canadian town of Rosthern, where the population sits around just 1,700, Buniak and his team travel across the province of Saskatchewan for jobs, serving mostly municipalities in the north central area and far north.
Because there's a lot of traveling involved, being able to keep all inspection data organized in one place and to generate and deliver reports on the road has helped the crew maximize uptime, and kept clients happy.
"The clients are really impressed with the reports and the amount of details I can put in them," he says.
Maintaining Its Business Model
While many things have changed in the past year for JS Industries, its core values and approach to the work will stay the same, Buniak says.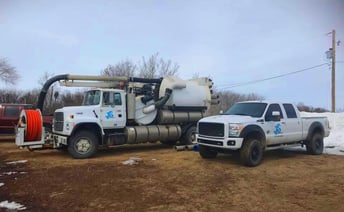 "We are obviously a small business and I think we've got the small business attitude where we go that extra mile to help without necessarily worrying about who is going to foot the bill," he says. "We get problems solved and then we worry about what's going on on the financial side of things. When I'm called, I go."
And with 15 years of experience in the wastewater industry under his belt, Buniak has built a lot of trust with his clients, which he believes has contributed to the success of the company.
"I've gone to jobs and told clients 'You don't need me. You can do this and it will be just as effective and not cost money,'" he says. "I developed that rapport with clients before I ever branched into my own business, so they knew who I was when I started offering my own services. That work ethic and honesty have been really important to me over the years."
Room for Growth
Buniak plans to continue growing JS Industries, eventually adding more services like pipe relining. And he's already beginning to utilize different aspects of the software as he gets more comfortable, like Lite Viewer for a more interactive deliverable so the customer can view inspection video, pictures and the written report.
"I like what the software can do and the additional capabilities it allows as we continue to grow," he says. "And the service and support teams have been more than friendly and helpful in making sure that I'm taken care of. I'm really happy with it. It's been a very positive experience."
To learn more about WinCan VX, request a free demo today: