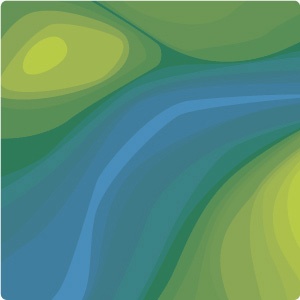 Cities are constantly pressured to find new ways to cut expenses while maintaining a high quality of service for ratepayers. Shifts in federal and state funding — in combination with aging, degraded sewer systems — make this task even more difficult. In many cases, municipalities end up working equipment for longer and fall into a pattern of reactive maintenance and delaying major repairs. But there are serious consequences to putting off the inevitable. Crises, by nature, are unexpected emergencies, but that doesn't mean municipalities can't plan for them and prepare their collection systems for events like natural disasters.
According to the EPA, flooding is becoming more frequent along US coastlines, particularly for Mid-Atlantic states. In Annapolis, Maryland; Wilmington, North Carolina; Sandy Hook, New Jersey; and Atlantic City, New Jersey, floods are now 10 times more common than they were in the 1950s. With such significant environmental changes, it is more important than ever to understand and prepare for the effects of storms and flood events. Floods cause pipelines to swell with water and debris, oftentimes overwhelming them to the point of sewage spills that threaten both human health and wildlife. Flooded pump stations are at risk for a loss of power resulting in a complete shutdown, which can lead to major backups into ratepayers' property and upstream openings. When filled to maximum capacity, pipes are vulnerable to stress and can break. In short, flooding devastates collection systems. Fortunately, technology like geographic information systems (GIS) make planning and preparing for these natural disasters easier.
GIS combines map data with information sets. Engineers can take advantage of new GIS-integrated hydraulic modeling methods to better understand the system they're working with. GIS combines collection system capacity and condition data with terrain and elevation data, watershed information, soil type, tree canopy density and a variety of other types of data. With all of this information amalgamated in a GIS, engineers see the full picture: how water enters the system, where it goes under normal conditions and where it will go during storm events. Engineers can also collaborate with other departments to develop capital improvement plans aimed at upgrading and improving infrastructure to manage the predicted flow patterns of storm events.
Geographic information systems have become a vital resource, especially for cities. Mapping data allows for a greater understanding of the world we live in and can provide answers to the crises our communities face with increasing frequency. GIS makes the overwhelming less daunting and the immense piles of data approachable. By understanding where we are now, we can better prepare for and mitigate the results of future natural disasters.
GIS technology has revolutionized the way we maintain our cities, manage our assets and prepare for emergencies. To learn more about the functions and capabilities of GIS, download WinCan's free white paper on the topic, The Growing Role of GIS in Wastewater Asset Management: