Pipeline Assessment Certification Program (PACP) is a standardized system for coding sewer pipe inspection footage. At its core, PACP functions as a consistent language for wastewater professionals to use across all assessment activities, and it ensures that maintenance and management are completed quickly and properly.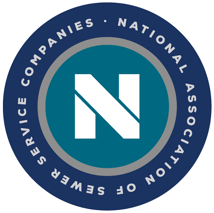 PACP was developed by the National Association of Sewer Service Companies, commonly known as NASSCO. NASSCO is a trade organization that conducts research, provides training and creates other educational resources for sewer professionals. Since its inception, NASSCO has prided itself on adapting to evolving industry standards, and has pursued its mission "to set industry standards for the assessment, maintenance and rehabilitation of underground infrastructure, and to assure the continued acceptance and growth of trenchless technologies."
NASSCO revolutionized the way municipalities document and conduct sewer inspections, ensuring government bodies and wastewater professionals alike could communicate and work together to successfully maintain sewer infrastructure for the safety and convenience of residents. PACP, which applies to pipe sections, is among its most significant contributions to the wastewater industry.
What is PACP?
According to NASSCO, PACP was designed to "fully document structural deficiencies and construction features, since those defects and features will have significant long-term influence on pipe integrity and pipe management." It was established in 2002 in collaboration with the Water Research Center (WRC), the inspection standard-setting authority in the United Kingdom. It offers coding and inspection procedures for fast, clear documentation that can be recognized by sewer professionals across North America. And while it was originally created for wastewater systems, PACP standardization can be applied to a variety of other gravity systems as well.
Why Use Inspection Standards?
Wastewater operators regularly inspect pipes using CCTV and other video technology. That footage is assessed and coded to document any defects, and that inspection data in turn informs maintenance decisions.
Before the standardization of defect codes with PACP, two neighboring municipalities, or even different inspection professionals within a department, may very well have had different documentation methods, leading to confusion and misinterpreted data. An inspection standard makes it easier to record more accurate, detailed information about a pipeline and its condition.
In North America, NASSCO's PACP provides the standardized method of documenting features and defects identified during inspections, and it provides sewer teams with a variety of benefits throughout their workflow:
Functions as universal coding language
Chronicles pipeline deterioration
Avoids redundant data entry
Integrates data across multiple software platforms like WinCan, Esri or Cityworks.
Improves quality and consistency of observations
Advances professionalism in deliverables and communication
How Do I Get PACP Certified?
NASSCO offers PACP certification over the course of a two-day online or in-person training, pending the successful completion of a final exam. Wastewater professionals certified through PACP are also eligible to learn MACP and LACP in order to start coding manholes and laterals. Once certified, your name and certification number will be recorded in the NASSCO database, acting as an authority for your credentials.
How Do Cities Use PACP Data?
PACP datasets help municipalities keep track of what assets they own, where those assets are, the condition of those assets, and what may be impacting the condition of different assets. With all this at their fingertips, city leaders can make more informed decisions about how to optimize maintenance, repairs or rehabilitation, while staying aware of costs.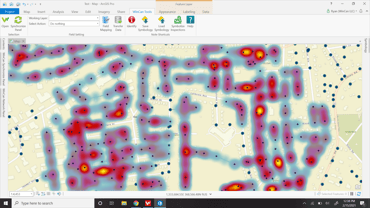 WinCan is a NASSCO-certified inspection software, which means that the interface guides the operator through the necessary section and inspection data. Then, the WinCan validator tool can be used to verify that all data within a given project is coded to PACP standards, preparing it for final export or reporting. This ensures that everything that comes out of WinCan is NASSCO certified to PACP 7 or your chosen standard.
Data from WinCan also has the ability to flow to and from WinCan Web, ArcGIS Online, or your choice of industry-leading asset management software. In this way, inspection data can be synchronized with a city-wide asset database to ensure potential hazards and costs are accounted for when conducting rehab and maintenance.
Download WinCan's free defect catalog white paper titled "How Observation Catalogs Transformed Sewer Inspection" to learn more: