Thank you to all who stopped by WinCan's booth at the 2020 WWETT Show in Indianapolis. We enjoyed seeing familiar faces and meeting many new people as well.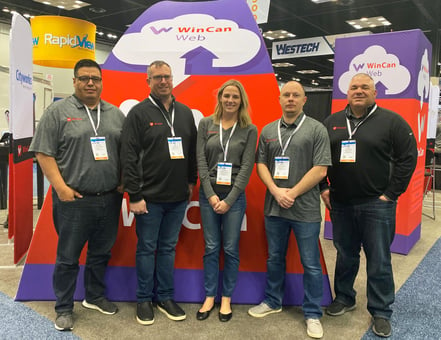 The show was a success for WinCan, with demonstrations held throughout the week highlighting the latest features and integrations from the industry-leading sewer inspection reporting and asset management software.
This year's booth staff included both American and international experts from WinCan's team.
Among other features, the team shared WinCan's ability to integrate seamlessly with a number of asset management, GIS and work order solutions, including Lucity, Cityworks, Cartegraph and Esri ArcGIS.
In addition, the booth highlighted WinCan Web, the cloud-based solution that lets you securely publish sewer inspection data, images and video to the cloud, where authorized users can view up-to-the-minute results on any platform using a common web browser.
We look forward to returning to the show in 2021!