Between a fast-growing population and aging infrastructure, Lehigh County Authority in eastern Pennsylvania has faced major challenges in recent years.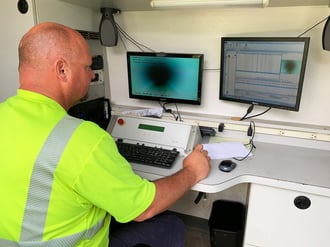 The Authority provides water and wastewater services to more than 60,000 customers in Lehigh and Northampton counties, and it is responsible for 405 miles of sanitary mains and 10,000 manholes. Included in its long list of customers are several large warehouses for national companies, which have opened up in the area in recent years. However, until early 2017, the Authority had no real structured preventive CCTV program to track maintenance work, says the Authority's GIS manager Mark Bowen.
"There was no organization to what we were doing, so we would end up televising the same lines every two years," he says. "It was just very unorganized. We lost track of what we were doing, when we were doing it, and what our findings were."
Integrating Software
The Authority wanted an asset management platform to help organize its work. It was already using both WinCan V8 and Cityworks — a GIS-centric system for public asset management — and was happy with the software, so it decided to look into integrating the two.
"We got in touch with WinCan to discuss some of the things we could do. We decided to upgrade to VX so we could integrate with Cityworks," Bowen says. "And it was a newer software with more features for our operators to take advantage of."
Responding to Growth
Leading up to the integration, the Authority struggled to keep up with growth in the region. A few companies set up large manufacturing facilities, which caused capacity issues in the existing infrastructure.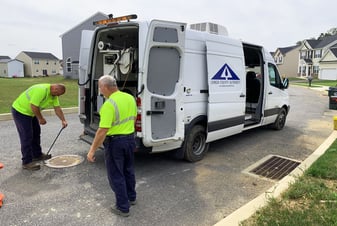 "We have a major Amazon facility here, we have Boston Brew, and Ocean Spray has a major facility in our service area," Bowen says. "We have these giant warehouses, so our service and our infrastructure directly impact the operations of those facilities that supply thousands of Americans every day."
Realizing the region's systems were at full capacity, the Authority decided it needed to make some changes to its operations. "We wanted to televise and really pinpoint some of the areas of inflow and infiltration," he says. "We were experiencing some problems with I&I, and we wanted to put a plan in place using WinCan and Cityworks to identify the trouble spots in our system. Then [we would] roll that up into a capital plan."
A Proven Success
The Authority has two facilities, one in the city and one in the suburbs. The team is also separated into two crews: One performs CCTV inspections on a daily basis, and the other provides corrective maintenance services within the sewer system as needed. This divide also means the Authority has two CCTV trucks, each now with its own WinCan VX and Cityworks integration.
And the integration has been a proven success already. The Authority recently CCTV inspected 41,000 feet in their satellite division, Lynn Township, where it identified and fixed leaks totaling almost 65,000 gallons per day.
"We've significantly reduced I&I based on our current CCTV program," Bowen says. "We've been able to locate leaks that range from 5 to 10 GPM."
It has also been able to televise its interceptor to ensure wastewater is being efficiently transferred to its major treatment plant, Klines Island in Allentown.
"We have definitely seen an increase in productivity," Bowen says. "Through the use of WinCan, we were able to transfer work orders back to Cityworks and prioritize the corrective maintenance to resolve the leaks. Identifying and repairing these leaks has helped us overall reduce the impact I&I has on our sewer system and our plants."
And it's simplified the process for operators, too.
"Having Cityworks and WinCan integrated allows our department to manage and prioritize our work," says maintenance technician Matt Abel. "It has streamlined our inspections from field to office."
Request a demo of WinCan VX: