There are lots of opportunities for important sewer data to fall through the cracks in the journey from collection to analysis. If data is stored, transferred and shared in physical formats such as paper, it is at greater risk of loss than data stored in secure, digital environments. Digital data storage offers much more reliable containers for sewer data than physical methods. Not to mention, inspection software with NASSCO-certified coding modules helps ensure outgoing data aligns with the proper condition assessment standard. These and other factors can impact the accuracy, completeness and usability of your data.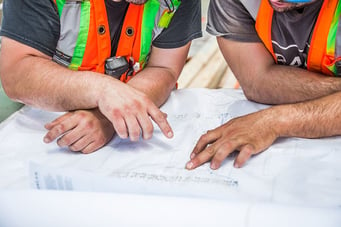 Risks of Physical Damage and Loss
In the digital age, what happens to those big filing cabinets full of paper maps, condition reports and inspection media? If the data filed away on paper isn't lost in the chaos of day-to-day operations, it is at risk of being archived and out of sync with other data actively in use.
Furthermore, that paperwork is at risk of physical damage from fires, floods or even simple misfiling. Even local servers are at risk in the case of such disasters. But sewer data is stored in the cloud, protected from physical damage and loss, which is why it's important for data to be stored securely in a cloud environment that allows for fast, easy transfer.
Human Error and Manual Data Transfer
Due to the manual transfer of paper data to digital databases, even partially paper-based workflows have the potential to lose data. Human error is a risk in any job, but loss associated with paper workflows can be mitigated with the implementation of sewer inspection software that streamlines data transfer from one platform to the next. Josh Buniak, owner of JS Industries, was able to achieve this streamline workflow with the help of WinCan.
"As I run my camera down the line, the footage runs directly into WinCan and I'm coding it right then and there in the vehicle," said Buniak. "I'm then able to quickly deliver detailed reports to the client, which they've so far been really happy with."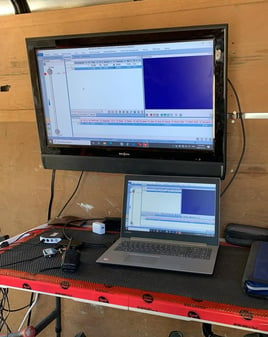 The team at JS Industries was able to limit opportunity for human error by automating data transfer workflows and establishing a more hands-free approach to data management.
Uncertified, Dated Asset Databases
Data sitting outside of an active asset database is not only uncertified, but it's also likely out of date as well. Even for small municipalities, paper databases simply don't offer the same comprehensive insights sewer inspection software does. Take, for instance, the Village of Addison, Illinois, whose assistant supervisor of the sewer division, Jim Rhoads, says WinCan's integration with the city's GIS database ensured data was safe and sound.
"If you go back 20 years, our sewer maps were hard to look at," Rhoads says. "You couldn't tell which way the water was flowing or which pipes went where. Now it's much clearer, and anyone on our team can go in and see why a pipe has flooded or which pipes need to be jetted."
Rhoads and his team can certify data to NASSCO standards directly in WinCan sewer inspection software and directly connect that certified, actionable data to broader asset databases. This way, data is collected into a safe environment where it is connected to specific assets, building condition history for each pipe and manhole the team encounters.
Schedule a demo to learn how WinCan is helping inspection teams patch their data pipelines: