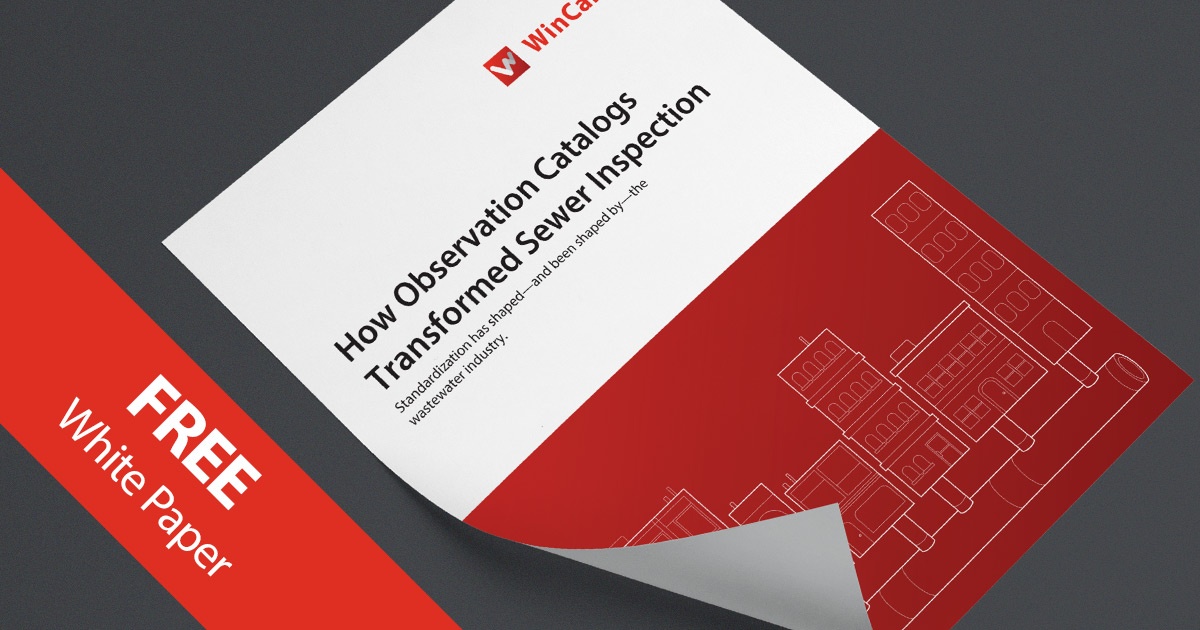 Cataloging wastewater infrastructure allows municipalities to transition from reactive organizations to proactive ones. Whether listing structural damage or blockages, or prioritizing maintenance and communication across teams, the use of catalogs increases efficiency and saves resources. To provide real value to the user, observation catalogs must produce data that is consistent, processable and translatable.
Consistency in data builds confidence by introducing benchmarking and standards-setting, so that management teams can compare different assets inspected by different personnel at different times. It also allows them to effectively balance qualitative and quantitative methods, contributing to clear and concise reporting.
In addition to data consistency, good observation catalogs give users the opportunity to rate the condition of each inspected area. Once assigned a rating, findings and reports can be processed, analyzed and prioritized. This tracking helps organizations anticipate problems and prevent crises. By recording a defect early on, steps can be taken to determine necessary preventative action.
Today's cities are increasingly digitally connected, and wastewater management data is often shared on complex infrastructure management systems. Observation catalogs bring additional benefits by helping viewers at all levels of government and maintenance easily understand any report with a catalog of codes. Data from many different types of inspection systems can be widely reviewed, as well as translated and transferred across technologies and formats. Now, with the widespread adoption of cloud-based tools, users can access real-time information from any device, anywhere there is an internet connection. The ability to exchange data freely is essential to the future of standardization.
Since their creation, observation catalogs have evolved to ensure that data can be exchanged, accessed and uploaded effortlessly, transforming wastewater departments from crisis managers to strategic prevention teams. To learn more about the impact of observation catalogs on the wastewater industry, download WinCan's new, FREE white paper now: